St. Martin is centrally located in eastern Jackson County between Mobile and New Orleans on Interstate Highway 10 and north of Ocean Springs. St. Martin has become a choice spot for relaxed living. As a recognized business and tourist hot spot, our area offers a thriving business climate along with beautiful scenery and many choices of recreational activities.
In the mid-1920s, a group of northern investors built the resort of Gulf Hills surrounding an 18-hole golf course in eastern St. Martin, at the mouth of Old Fort Bayou. The investors chose the area because of its mild climate, natural beauty and access to the railroad, making it very attractive to tourists from the North and Midwest seeking a winter retreat.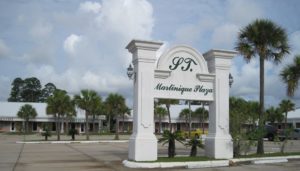 St. Martin gradually began changing with new families and new ideas. In the 1950's and 1960's other subdivisions developed and population steadily grew. With more people came commercial development. Lemoyne Boulevard is lined with businesses and small shopping centers.
Two centuries ago remnants of the early colonial French Canadians and German settlers resided in the area. Colonel St. Martin, a French Colonial, is believed to have lived here. He had no sons to carry on his name, but his daughters married into other pioneer families. The street names hint at such founding families as Borries, Bullock, Cannette, Fayard, Fountain, Seymour, and Tiblier.
For much of its early history, the St. Martin area was geographically isolated because of a lack of good roads and bridges, so families here often maintained their unique language, culture and religion for generations.The area was predominantly French Catholic. Most residents depended on timber, seafood and the production of naval stores for their livelihood.