Ocean Springs, called the City of Discovery in recognition of the French establishment of Fort Maurepas and a settlement here in 1699, has long been known as an artist colony and was originally a summer retreat for residents of New Orleans.  Its School System is among the best in the state and it has a brand new state of the art High School.  Walking tracks and parks have been established along the beach and there is a popular 10-foot wide track built into the Ocean Springs-Biloxi Bridge.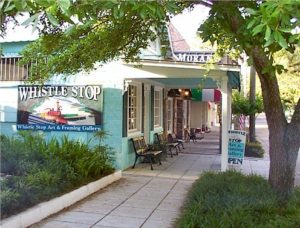 If you are looking for a great quality of life, look no further. Ocean Springs has everything you could ever want. Just as it was over three hundred years ago when Pierre LeMoyne D'Iberville first stepped foot on her shores, the splendor and allure of this celebrated city remain to this day as one of the utmost experiences for its locals and out of town guests. A variety of local dining opportunities, both ethnic and regional are available within easy walking distance of the downtown shopping area.
Known nationally for its annual festivals, particularly the Peter Anderson Art Festival, which draw thousands from all areas of the country, Ocean Springs has long celebrated her extraordinary community of artist, potters, and performers, area merchants, clubs and organizations.  Art and antique galleries abound among the city's fine shops.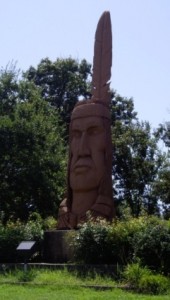 The Walter Anderson Museum of Art (WAMA) opened in 1991 and is dedicated to the celebration of the works of Walter Inglis Anderson (1903–1965), American master, whose depictions of the plants, animals, and people of the Gulf Coast have placed him among the forefront of American painters of the Twentieth Century; and to his brothers, Peter Anderson (1901–1984), master potter and founder of Shearwater Pottery; and James McConnell Anderson (1907–1998), noted painter and ceramist.
Residents have come to Ocean Springs from all over the country responding to Gulf Coast job opportunities combined with the Gulf of Mexico beach and temperate weather.  Slow down and discover why Ocean Springs should be your next home. Located just across the bay from Biloxi, we are uniquely situated to have you in all the casino action within minutes.
The settlement served as the first capital of French Louisiana and became known as "Ocean Springs" in 1854—the name was coined by a New Orleans physician who believed the local springs had medicinal qualities.
Paddle wheel steamboats running between New Orleans, Louisiana, and Mobile, Alabama, in the early 1800s and the development of the railroad after the Civil War helped the area thrive throughout the 19th century. Development of ice plant industries along the coast in the late 19th century boosted the area's seafood industry, which still thrives.